As an Amazon Associate we earn from qualifying purchases.
If you own an old pool cue, your old cue tip might have damaged and needs replacing. Don't worry, it's totally normal to replace your existing tip that came with your pool cue stick, even if it may not suit your taste. If you want to know more about the best cue tips, look no more than this article.
The Top Cue Tips Available
We have compiled a list of some of the best cue tips you can get on the market right now. They have certain qualities and features that make them stand above the rest. At the end of this article, we've included information about different aspects and qualities of cue tips that you need to look out for.
Brand
KAMUI Clear Black Laminated Pool Billiard Cue Tip
Collapsar 14mm Black Pool Cue Tips
HONBAY 13mm Pool Billiard Cue Stick Tips
Product
Item Dimensions
3.7 x 2 x 0.3 inches; 0.07 Ounces
3.74 x 2.95 x 0.35 inches; 1.27 Ounces
5.5 x 5 x 0.2 inches; 0.32 Ounces
Brand
KAMUI Clear Black Laminated Pool Billiard Cue Tip
Product
Item Dimensions
3.7 x 2 x 0.3 inches; 0.07 Ounces
Brand
Collapsar 14mm Black Pool Cue Tips
Product
Item Dimensions
3.74 x 2.95 x 0.35 inches; 1.27 Ounces
Brand
HONBAY 13mm Pool Billiard Cue Stick Tips
Product
Item Dimensions
5.5 x 5 x 0.2 inches; 0.32 Ounces
KAMUI Clear Black Laminated Pool Billiard Cue Tip
The Kamui Clear Black Cue Tip is available in 13mm and 14mm and you can also choose the level of hardness from super soft to hard.
A lot of pool players like using Kamui. This Kamui pool cue tip helps you execute ball-pocketing with higher precision by enhancing the transfer of power to the cue ball. It has enhanced elasticity giving you a better ability to spin the cue ball for accurate position play.
The bottom part of the tip is completely transparent, this prevents glue absorption within the tip. Most cue tips don't have such a prevention feature and if you put the wrong glue, it may harden the tip. This feature helps with consistency in the cue tip.
The cue tip consists of vegetable-tanned leather. Kamui stacks the leather in 10 different layers. Then, they laminate every single layer to reduce the chances of mushrooming as much as possible.
Vegetable-tanned leather tends to absorb moisture. Kamui introduced a special treatment in the tanning process to make the leather more resistant to moisture and humidity.
Kamui cue tips are famous for their durability. They can last for a really long time. If you want a longer-lasting one, go for the hard material type. The softer cue tips give you a more shot feel at the price of being less durable.
KAMUI Clear Black Laminated Pool Billiard CUE TIP...
KAMUI CLEAR: A new standard that optimizes performance. Creating a more solid bond in order to bring...
Repeatable performance: Bring out consistent cue performance over the installations
Shield: Achieve further consistency by limiting the glue absorbed into the bottom layer of the tip
Collapsar 14mm Black Pool Cue Tips
If you want to get the best value, the Collapsar 14mm Pool Cue Tips might be great for you. Collapsar is an American/Japanese firm and most of their cue tips are sold through a dealer. 
Their pool cue tips consist of 6 layers of pigskin leather and come in three different levels of hardness:
Softer pool cue tips tend to give you better English than harder ones so keep that in mind.
The performance of the cue tips can't compare to more expensive cue tips like Kamui. However, they are close to it. They're especially great at adding an extra spin to the cue ball. Having 6 of them at a low price also makes them a great investment if you ever run out or break a cue tip.
The Collapsar pool cue tips hold chalk really well and maintain its shape well even after repeated use. The cue tip is easy to install and easy to shape. It has a nice feel to it when you shoot, it almost feels like a Kamui cue tip in your hands.
Bottom line, Collapsar cue tips are great for beginners who want value while still getting quality.
HONBAY 13mm Pool Billiard Cue Stick Tips
If you don't want to spend too much, Honbay offers really great quality cue tips at an affordable price. The Honbay Pool Billiard Cue Stick Tips are sized at 13mm and are ideal for most pool cues. They have a dark brown color and are really easy to install because of their straight and simple design. 
You can use them permanently or as a replacement and they will work well. You get 10 pieces in 1 pack so they are great for general purposes. You will be able to make use of them for a long time so you will have more savings.
The Honbay cue tips consist of leather that gives them great durability. It has a medium hardness which gives you a balance between durability and affordability. While it may not be up to par with the other options mentioned above, the Honbay is the most affordable one you can get that has excellent performance.
If you're the type of pool player that only wants to glue a tip on the end of your cue, these cue tips are for you. These cue tips are economical, solid, and they're easily shaped so you won't have to spend a lot of time on installation.
CUESOUL Pool Snooker Cue Tips
The CUESOUL Pool Snooker Cue Tips are an excellent choice if you alternate from playing pool and snooker. This product offers a wide variety of hardness level:
Super Soft
Soft
Mix hardness
Medium
HH
Hard
As mentioned before, if you want better cue ball control, go for the softer ones. For better longevity, go for harder cue tips. The mixed hardness option combines sturdy options with softer options for a specific type of balance performance.
Cuesoul cue tips consist of a superb pig leather construction directly from Japan. It has 6 layers which make the cue tip hold chalk really well. The quality of this leather is really great and durable.
You don't need to do much work in order to install the cue tips. You can use either glue or a screw-on design. They fit both pool cues and snooker cues so you can use them depending on what you need.
These cue tips don't feel very different after mounting and using. The SS tends to go mushroom breaking and you'll have to trim them after a few hours. If you use quality glue, you'll have an easier time during trimming or shaping because the cue tip will not pop back off.
CUESOUL 5pcs 14mm Cue Tips Mix Hardness S,M,H,S,SS...
Hardness:Mix S,M,H,SS,HH;14mm.
Material:japan baked pig leather,hold billiard chalk well.
Easy to install and maintain,great for all billiard players.
Features to Consider for Best Cue Tips
Choosing a cue tip might be hard for you especially if you don't know anything about them. That's why we've included some features that you have to consider before choosing the best cue tip for you.
Some of these features may be what you are looking for in your cue tips. You will learn some features and how it works on the cue tips and affect your game.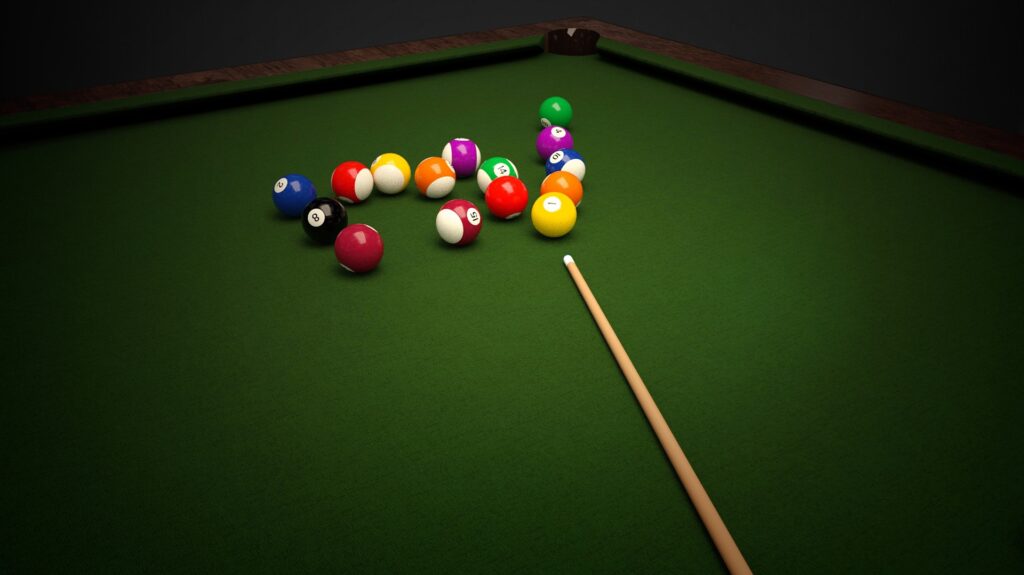 Size
The size of the cue tip is an essential element to consider. You should choose your cue tips carefully considering their size. The cue tip should be following the diameter of the ferrule.
Ferrules are usually available in 13mm diameter. Some pool cues use thick or thin based ferrules. You can measure the width of your ferrule using vernier calipers or checking on the pool cue's specification.
Hardness
The hardness of your cue tips provides different improvements. Softer cue tips let you add some extra English impact on your ball. It works because the softer cue tip remains in touch with the cue ball for an extra split second. It adds extra control to your shot.
On the other hand, harder tips won't require you to do much maintenance and they're durable. They are great for breaking or jumping the cue ball.
Material
The material may affect how a cue tip performance. Most people look for cue tips that have longer-lasting resistance. This is why leather is a popular material for making cue tips.
You can get two leather types in your cue tips and they are solid and layered leather. Both of them bring different features to the table.
Solid Leather
Most manufacturers mostly use solid leather, especially in hard cue tips. Solid leather cost less and is more accessible than the alternative.
Solid leather provides you with an excellent grip. However, it also reduces your accuracy. Solid leather also grooms more so they get soft faster.
Layered Leather
Layered leather is useful for soft tips for better impact on the cue ball. They are really great at improving your accuracy and ball control compared to solid leather.
Layered leather has decent durability and can work even well with some tweaking. They also require less grooming.
Layered leather is more expensive than solid leather. You will see cue tips are way more expensive when they use layered leather compared to other cue tips.
Installation
Some cue tips are easy to install. The set-up system is pretty useful if you want to save time from installing your cue tips.
Most pool cue tip models require you to glue them to the pool stick. This process can be time-consuming and may become annoying as you progress.
Some pool cue tip models come with screw-on designs. It requires you to screw in to attach it to the pool cue. It saves you a lot of time and the process is easy to understand.
Other pool cue tip models have slip-on features. You will only need to attach it to the end of the pool stick and you are good to go. However, this process is the least durable among the three.
Benefits of Using Pool Cue Tips
There are plenty of reasons why you should replace your old cue tips. It will help you a lot in your game. These are some of the main benefits of using the best pool cue tips.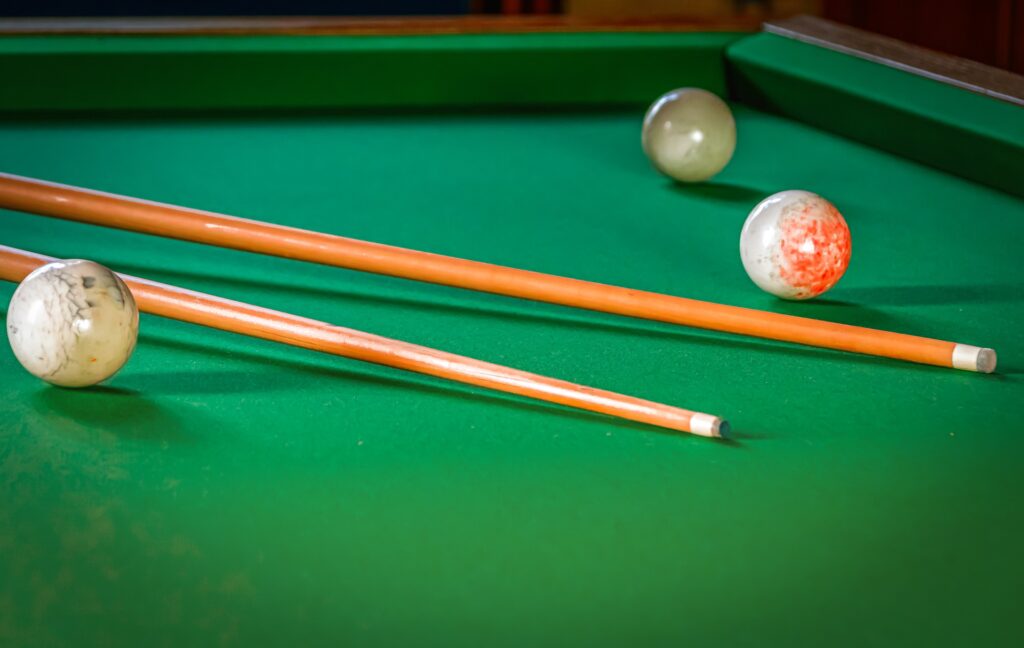 Control
The best pool cue tips give you the most excellent control. It feels good that you can hit every cue ball at the right spot with your intended direction, spin, and strength. It makes you more confident in your shots, too.
Most pool players prefer changing their pool cue tips every time they enter tournaments and competitions. They especially prefer using softer ones for better cue ball control.
Grip
Cue tips can actually improve your grip only when you apply chalk over them. It adds to your already improved control. It also reduces the chance of you missing the cue or missing your shots. An excellent grip gives you a smoother feel for the shot and control over your power.
Accuracy
Mushroomed cue tips provide you with awful accuracy. That's why you should replace your cue tips if you feel it's off and you're losing shot accuracy. You should never compensate for your accuracy. It greatly affects your shots and shot positioning.
Strength
Harder cue tips provide you with better strength. With the right hardness and material, you will get a solid hit on the cue ball.
Professional pool players usually bring 2 or more pool cues with them. One of them has especially harder cue tips. That pool cue is usually reserved for hitting powerful shots and break shots.
They're also great at jumping the cue ball. In short, the harder and denser the cue stick, the more power you can generate with your shots at the cost of accuracy.
Conclusion
Now that you know the best cue tips, it is up to you to decide which one suits you best. Make sure you check all of the features to consider before you decide what to choose. All of the cue tips we recommend will work fine for general purposes.