As an Amazon Associate we earn from qualifying purchases.
If you don't have room inside your home, you can still play pool. There are plenty of outdoor pool tables out there to choose from. We've narrowed it down for you and picked the best outdoor pool table to get.
Our Top Outdoor Pool Table Reviews
Some people play in pool halls because they don't have space in their home for a pool. If you have a spacious outdoor space, why not try going for an outdoor pool table? You can enjoy the comfort of your home while playing a game of pool.
Best Overall Outdoor Pool Table: Fat Cat Tucson Pool Table
If you want the best outdoor pool table, then the Fat Cat Tucson Pool Table offers you a lot of things. It's a 7-foot pool table with plenty of billiard accessories.
This pool table comes with extra accessories like:
2 chalk pieces
Resin triangle
2 billiard cues
Billiard balls set
This pool table has rubber cushions and is covered with a blue cloth. The rubber bumpers just have the right and consistent bounce for a smooth game.
Unfortunately, this pool table isn't waterproof. Therefore, you will need an outdoor pool table cover to protect it. Otherwise, you might need to put it under a roof or shelter to store your pool table.
That being said, it's easy to set up the pool table. This is quite convenient if you want to store it safely and only take it outdoors to play.
Although it's a 7-foot pool table, it still works great in an outdoor setting. It's also convenient that it's lighter compared to an 8-foot pool table.
What makes this pool table stand out from the rest is that it has all the features you want for an outdoor pool table. Although it's not waterproof, the rest of its features make up for it.
If you want a convenient good quality pool table, then go for this one.
Pros
Curved legs for increased stability
Excellent design and quality
Comes with extra pool accessories
Cons
Heavier than other outdoor alternatives
Thin polyester cloth surface
Pool cues are too light
Best for the Money Outdoor Pool Table: MD Sports Titan Billiard Table Set
The MD Sports Titan Billiard Table Set will give you a lot for its value. It has a great design that looks good in the outdoors. It's a 7.5 feet pool table adjourned with a dark grey pool table cloth. 
While technically not designed for outdoor play, it has features that make it suitable for outdoor play. For starters, it weighs only around 186 pounds which is lighter compared to the Fat Cat Tucson Pool Table.
The rails and base are made of medium-density fibreboard. This material is highly durable before you see any wear and tear. You should expect this pool table to last you for many years.
The MD Sports Titan uses K-66 specification wood bumper guards. It provides a consistent bounce and rebound on your pool table.
This pool table could have overtaken the Fat Cat Tucson Pool Table. However, the design and aesthetics of the Fat Cat are better. If the K-66 bumper guards were paired with better features, it would easily take the best overall spot.
You also get a pool accessory kit which includes:
1 set of official balls
1 table brush
1 wooden triangle
2 wooden pool sticks
2 chalk cubes
Overall, this pool table is great for the outdoors thanks to its lightweight yet durable construction.
Pros
Solid construction
Lightweight pool table for easy moving
Uses K-66 specification
Cons
Zero ball return
Needs at least 3 people for assembly
The grey pool playing surface might be off-putting
MD Sports BLL090_147M Titan Pool Table, Black,...
LUXURY PRO INDOOR TABLE - The MD Sports Titan Pool Table at 7.5 feet long is the ideal large size...
COMPLETE ACCESSORY KIT - Our table comes with all the necessary parts and supplies, including 1 set...
HEAVY DUTY CONSTRUCTION - Playfield is made of 18 mm thick laminate felt, ensuring strength,...
Best Cheap Outdoor Pool Table: GLD Products Fat Cat Trueshot Pool Table
If you want to go for a cheap alternative then the GLD Products Fat Cat Trueshot Pool Table is an excellent option. 
It's a 6-foot pool table that is great for your kids and teens to enjoy. It's also great for adults too. Its compact and practical design allows you to easily set up or configure it.
This pool table is almost similar to the MD Sports Titan Pool Table. However, it uses cheaper materials to make it more affordable. It has the same folding style and the playing surface uses black.
This pool table also comes with accessories. It includes:
Set of billiard balls
2 cues
1 billiard brush
1 ball triangle
2 chalks
As mentioned, this pool table fits players of any age. Thanks to its easy-to-adjust levelers, you can customize the height of your pool table based on whoever's playing. It has a locking mechanism to keep the pool table stable.
It's an all-around pool table that your children can also enjoy. If you just want to have fun and not be competitive, this pool table is right for you.
Pros
Compact design that's easy to move around
Smooth playing surface
Durability is great for its price
Cons
Screws might be too loose
Not waterproof
The pool table cloth might not last long
Fat Cat by GLD PRODUCTS Trueshot 6 Ft. Pool Table...
Your purchase includes One GLD Fat Cat Trueshot Pool Table of 6 ft. | Set of billiard balls, Two...
Pool table dimensions – 76" L x 43" W x 32" H | Weight – 114 lbs. | Balls (each) –...
Compact design allows you to enjoy your favorite game in spaces you never thought possible
Features to Consider for Outdoor Pool Table
When choosing an outdoor pool table, there are certain factors that you should take note of. There are certain features that are essential if you want an outdoor pool table to work effectively or to last for a long time.
Here are some of the features that you should check before deciding on the best outdoor pool table for you.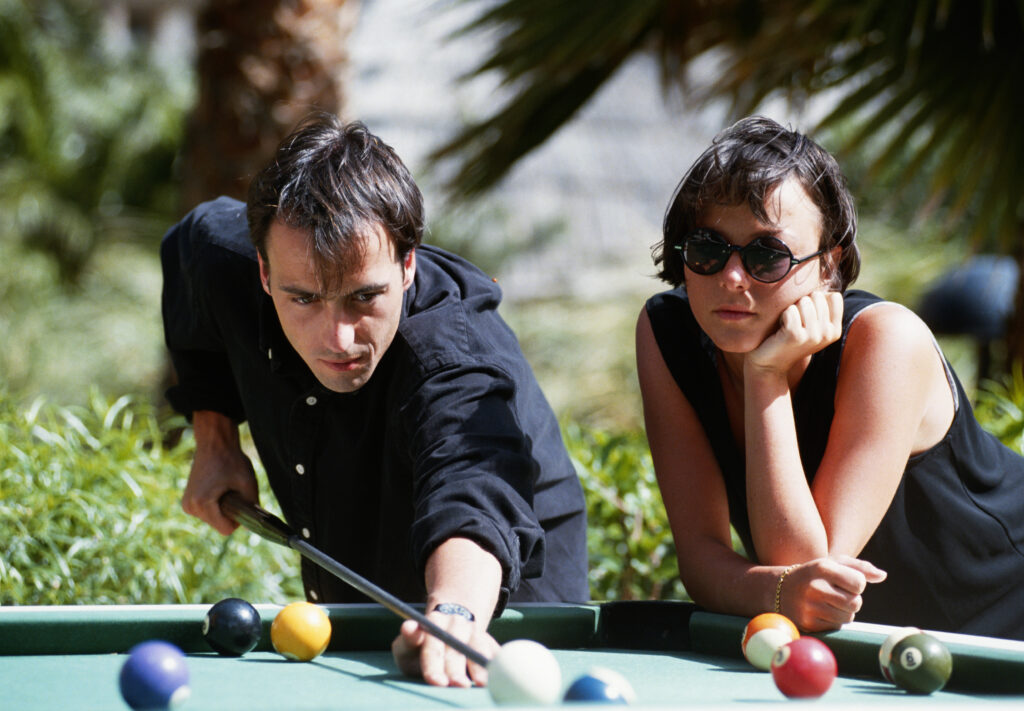 Construction
Outdoor pool tables are exposed to all types of weather conditions. Make sure that the construction of your pool table can handle all types of weather. It should also be easy to clean at all times since it will be exposed outdoors.
Try to stay away from pool tables that use glue. It can turn sticky when exposed to rain if you're not careful.
If you're leaving the pool table outdoors most of the time, the frame should be made of aluminum or pressure-treated wood. These materials can withstand most harsh outdoor conditions. The frame needs to be durable without losing its shape or rigidity.
It also helps that your outdoor pool table is lightweight and easy to carry. Some outdoor pool tables are designed for outdoor use and then kept inside storage after use.
Size
Most pool tables whether indoor or outdoor measure 8 feet in length. This is great if you plan to play competitively or enter a tournament.
However, an outdoor pool table that measures 8 feet in length can be quite expensive. That's why getting a pool table under 8 feet isn't a bad idea.
Pool tables that are under 8 feet in length are less expensive than 8-foot pool tables and by a large margin too.
If you just want to enjoy playing a game of pool while enjoying the outdoors then just go for the less expensive one.
They also tend to be light and easy to carry around. Therefore, you can place them wherever you like or place them in storage to protect and prolong their lifespan.
Material
If you want your outdoor pool table to be durable even in any weather condition, then an aluminum metal frame should be your priority. Aluminum is a durable and rust-proof material. Perfect for outdoor and they're lightweight too so you can move the pool table with ease.
The cloth should also be excellent in quality. The pool ball should roll smoothly and consistently. It should also be easy to clean since it will get exposed to dust a lot. Getting a waterproof material is an added bonus.
Extra Accessories
Getting pool accessories from your pool table is a huge plus. It saves you a lot of time and money. There are certain pool accessories that you need to start and enjoy the game like:
Pool cues
Set of pool balls
Triangle rack
Pool chalk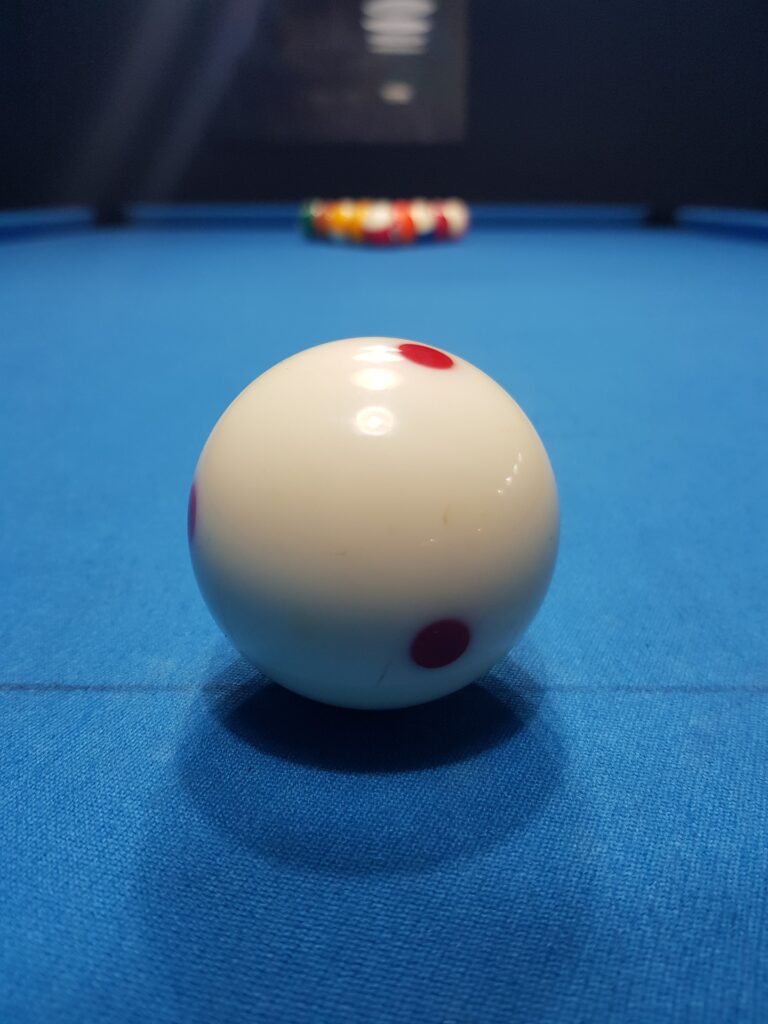 If an outdoor pool table has these then you're all set to use it and play a game. There are also other accessories that are useful for your outdoor table like:
Waterproof pool table cover
Pool cue case
These pool accessories are essential for maintaining your outdoor pool table.
Waterproof
Having this feature on your outdoor pool table is really great. However, you should also expect it to cost a lot more.
If you can get it at a low price, then go for it. Having this feature is great for an outdoor pool table since you won't know how the weather is going to be all the time. If you don't have storage for it, you should consider getting a waterproof pool table cover or build a roof for your outdoor pool table.
Conclusion
These are some of the best outdoor pool tables to choose from. They're durable, lightweight, and easy to transport. This makes it easier to move it around the outdoors or if you plan to store the pool table after use.