If you buy something through a link in our posts, we may get a small share of the sale.
The tip of your pool cue is considered by many pool players as an essential part of playing pool. Some pool players don't often maintain the cue tip. For that, you need the best cue tip shaper to keep the cue tip in top condition.
Our Top Cue Tip Shaper Reviews
If you want a smooth game, you must always maintain your pool cue especially the cue tip. It must be in good condition at all times. Cue tips also generally wear out fast so you might have to change it every 2 weeks or more.
If you only leave the cue tip as is when applying, it won't be effective and will wear out fast. That's why you want a cue tip shaper to mold its shape for a better impact on the cue ball.
Best Overall Cue Tip Shaper: Collapsar Pool Cue Tip Repair Tool
If you want a cue tip shaper that will do it all for you, then the Collapsar Pool Cue Tip Repair Tool is the best choice.  It's a 5-in-1 tool that will provide you everything for maintaining your cue tip. 
It functions as a:
Shaper: molds and holds the shape of your cue tip
Scuffer: keeps your cue tip rough so it can maintain its chalk retention abilities
Aerator: helps with maximum chalk retention
Burnisher: hardens and polishes the side of your cue tip flush with the ferrule
Radius Gauge: for measuring the radius of cue tips
This pool cue tip repair tool features premium lightweight aluminum. It's handy and easy to carry around. The ergonomic design also makes it comfortable to use. You also get instruction on how to use it.
Compared to other cue tip shapers out there, you will rarely see a cue tip tool that can have 5 functions. It's well-constructed and you rarely experience miscues if you use this for your tip.
However, the materials may feel cheap to your touch. Overall, the many uses and effectiveness of this cue tip repair tool make it the best.
Pros
5-in-1 cue tip tool
Lightweight aluminum
Ergonomic design for easy handling
Cons
Can be confusing if you don't follow the instructions
Materials may feel cheap
Best Cue Tip Shaper for the Money: LGS Cue Cuetec Pool Accessory
The LGS Cue Cuetec Pool Accessory brings a lot of value to your money. It can help you with shaping, chalking, and reshaping.
It's an excellent tool for cue tip maintenance and portable for everyday carry. The scratch side of the bow tie makes the cue tip surface rougher. It makes chalk adhere to the tip easily.
The dome shape of the LGS Cue Cuetec allows you to shape your cue tip the way you want it. You can do it by lightly scratching the tip using a rotating movement.
The aerator can be used to gently pierce the cue tip with small pinholes. It allows the cue tip to hold more chalk. Just unscrew the bowtie in half and carefully roll the aerator over the cue tip.
If only this pool accessory had more features, it might be able to compete with the Collapsar Pool Cue Tip Repair Tool. The quality of the material is also better overall. However, the LGS Cue Cuetec Pool Accessory is a bit cheaper.
Some people find the grit to wear down easily. You may want to be gentle when using it.
Pros
3-in-1 cue tip cleaner tool
Portable
Dome-shaped
Cons
Decent material used
Grit easily wears down
It may not last long
Best Cheap Cue Tip Shaper: Willard Pool Cue Tip Shaper
If you want to go cheap, you won't get any multiple features and instead get a pure cue tip shaper. For that, we recommend getting the Willard Pool Cue Tip Shaper.
This cue tip shaper is assembled and produced in the USA, so you can guarantee it has great quality. This cue tip shaper can reshape your cue tip to a perfect dime radius of 0.358 inches.
The carbon-brazed steel grit inside the dome-shaped interior is durable and will last for a long time. You can use the gauge design as an indicator and measurement for the exact cue tip shape you want.
It only has a diameter of 1 ½ and it's lightweight. It can be easily carried around with you wherever you go. There's also a punch hole so you can easily carry this cue tip shaper on a key chain.
You can't find any other cue tip shaper with this quality at a cheap price. Most cue tip shapers at their price range don't just compare to this cue tip's quality. It compensates for its lack of extra features to its effectiveness as a tip shaper.
Pros
Portable and punch hole for carrying convenience
Gauge as an indicator
Excellent durability
Cons
Lacks extra features
Too small; can easily get lost
Features to Consider for Cue Tip Shaper
Cue tip shapers may come in various features some offer multiple uses while others focus on being effective in one field. These are some of the important features you need to look for in a cue tip shaper.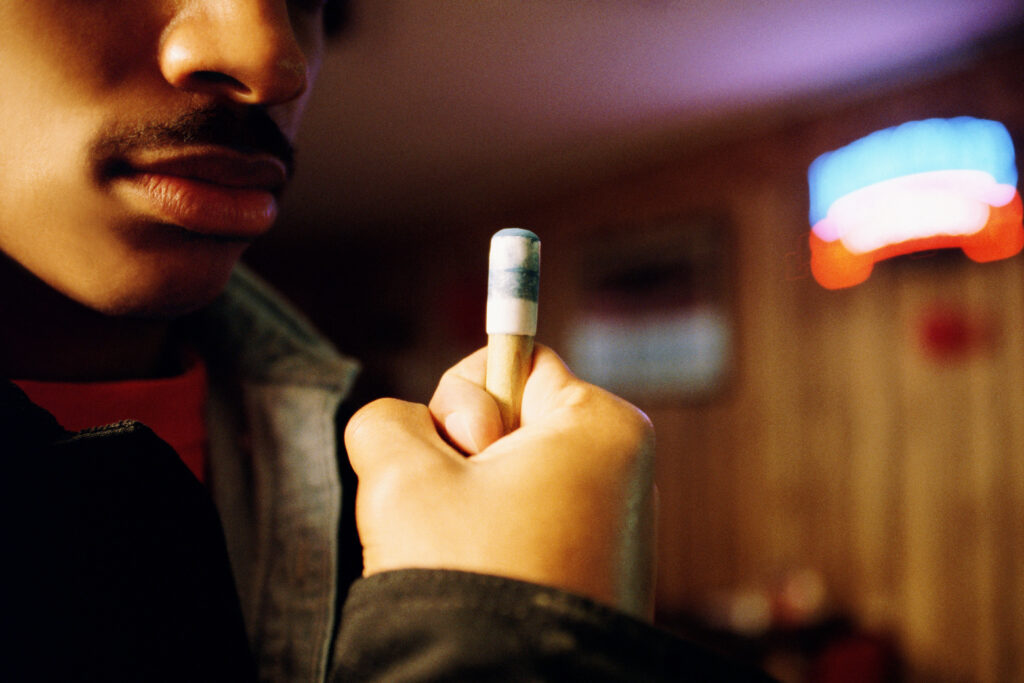 Reshaping
This is the most essential element for your cue tip shaper. There are some cue tip shapers out there that do a rough job in reshaping the cue tip. Make sure you choose a cue tip shaper that is effective and smooth in reshaping.
Material
Cue tip shapers usually use aluminum as their exterior. It's the best material you can have for a cue tip shaper.
The best overall cue tip shaper, the Collapsar Pool Cue Tip Repair Tool uses aluminum as its exterior material. That's why it's one of the most durable pool cue tip shapers out there.
You also have to check the grit of the cue tip shaper. It's the essential part for the longevity of your cue tip shaper.
Durability
Some cue tip shapers don't last that long because of using cheap materials or bad design. Make sure you consider this before buying one.
The LGS Cue Cuetec, which some people have trouble with the grit wearing down fast.
While others don't seem to find a problem with it. Still, it's really an effective cue tip shaper.
However, if you want durability, you might be better off with the Collapsar cue tip shaper or a Willard Pool Cue Tip Shaper.
Extra Features
Some pool cue tip shapers have additional multiple uses. Hence, they're often called cue tip accessory or tool. If you can get one that will give you value, go for it.
For example, the Collapsar Pool Cue Tip Repair Tool has 5 main uses. All of which will help with maintaining your pool cue tip. The same goes with LGS Cue Cuetec Pool Accessory with 3 features.
Portability
Most pool cue tip shapers are portable so, you would generally have no problem with this feature. However, there are cue tip shapers that are convenient to carry around.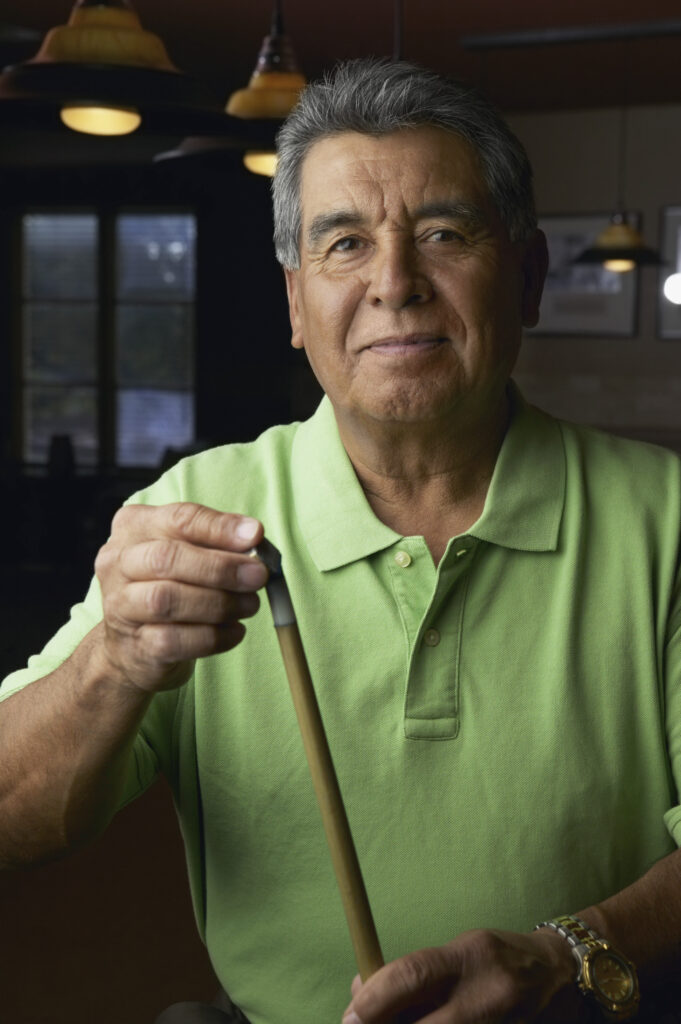 For example, the Willard Pool Cue Tip Shaper has a punch hole in it. You can easily attach it to a key chain so it won't easily get lost and convenient to bring with you.
Conclusion
Cue tip shaper is an essential tool for your pool cue maintenance. It will keep your cue tip in good condition and will prevent a lot of miscues from happening. Choose a cue tip shaper that will give you the perfect shaping that you want.