As an Amazon Associate we earn from qualifying purchases.
Cuetec is a brand that has been around the pool community for a long time. While some stand by it, others have been skeptical about using it. In this article, we'll take a deep look at Cuetec Cues, our cuetec cues review, and what they have to offer.
Cuetec Cues Review
Cuetec Cues have been making pool cues since 1989. Their cues have been known for making cues that are different from the ones you are used to seeing. For that, they are popular for being innovative in their approach to making pool cues.
Their cues were received with mixed reviews at the start. However, some of their pool cues hit the right spot and have been popular with a lot of pool players. Aside from innovations, they also make pool cues that use Canadian hard rock maple.
Cuetec Cues was even used by professional pool players. This brand has been used for hundreds of major titles. It's even used in World Championships and won it.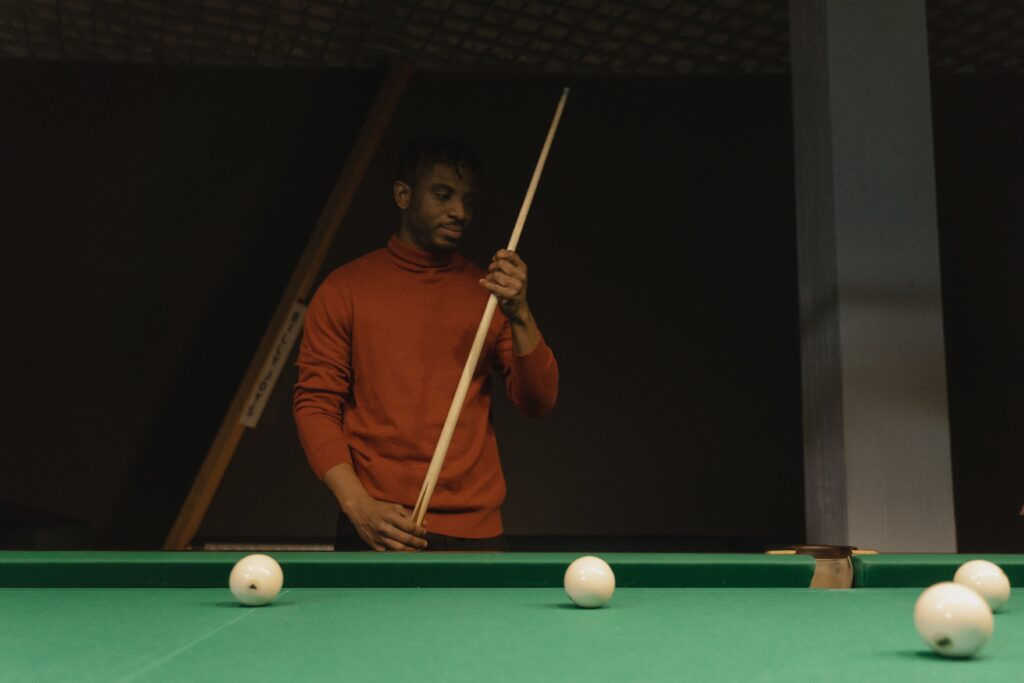 History of Cuetec Cues
Cuetec first introduced its brand in 1989. They sold 8 unique pool cues. 4 of which were made with fiberglass while the other 4 were made with graphite. It deviates from the usual Canadian maple material and was made by Jones Chang.
Cuetec innovated the technology of coating pool cues with a layer of graphite. It was well-received and made Cuetec Cues popular in the pool cue market. They even have world-famous pool players endorsing their pool cues.
Today, they have a lot of choices of pool cues with different qualities and features. Their most popular one is the Cuetec R360 which was made in collaboration with famous pool player, Shane Van Boening.
Pros
Innovative pool cue designs that you might enjoy
Wide selection of pool cues to fit your needs
Unique materials used in a different pool cues
Caters to different player levels
The wide price range for budget users and people looking for a quality pool cue
Cons
Some of their innovative designs aren't really effective for pool play
Considered a "poor man's stick" by most pool players
Cuetec Cues – Features and Benefits
Cuetec offers a variety of pool cues that have different approaches to the way they are made. Their most popular process applies a thin layer of fiberglass or graphite on a Maple shaft. This increases durability and prevents warping.
Cuetec doesn't always produce quality pool cues. Some pool players dislike the fiberglass variation of cue sticks.
It just doesn't feel right when shooting with it. We would recommend sticking to pool cues made with maple if you want something surely effective.
Overall, Cuetec Cues is a hit or miss. As long as you take the time to listen to other pool players' feedback and product reviews, you shouldn't buy a Cuetec pool cue right away. Cuetec also makes some of the best pool cues out there.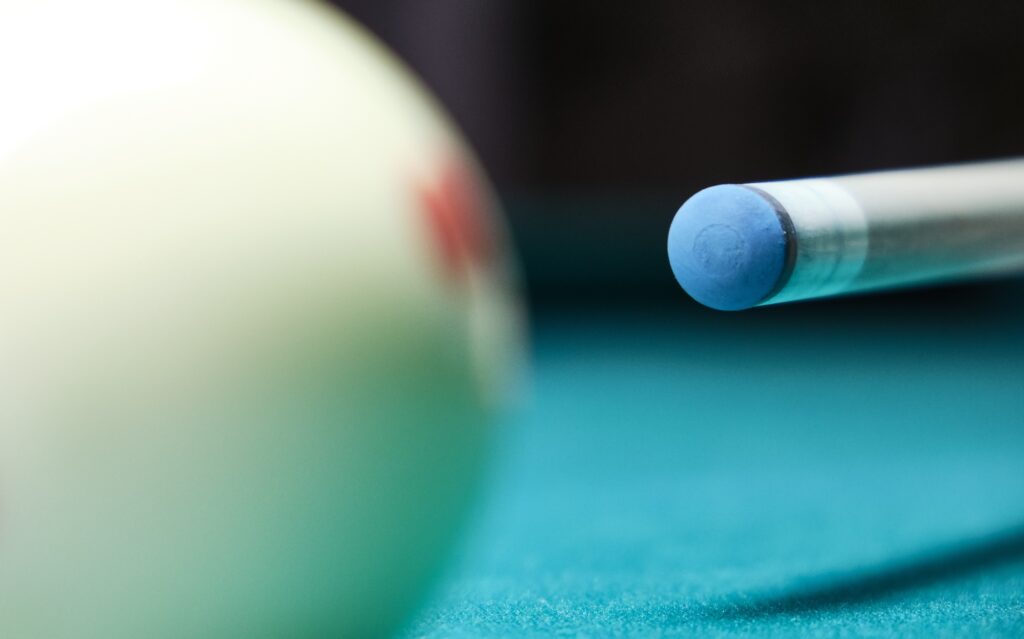 Materials
Cuetec uses a wide variety of materials in their pool cues. They've been known to use fiberglass, graphite, maple, and even carbon fiber. While they do have a lot, there is only a handful which most pool players find effective.
Based on what we've gathered and experienced, Maple is a staple for pool cues. What we found surprising was that graphite and carbon fiber is pretty good materials for pool cues.
Cuetec hit the mark with those ones. We would recommend staying away with fiberglass. Most pool players don't like using it and it also doesn't feel right when we shot with it.
Pricing
Cuetec isn't particularly known as budget-friendly. Most of their popular pool cues are marketed as an affordable alternative to the more expensive pool cues like Predator and Meucci. Although they make some inexpensive pool cues, we particularly don't recommend using them.
If you want to feel the same qualities of some of the expensive pool cues that can go for over $500 and you don't want to spend that amount of money, Cuetec Cues might be for you.
Performance
While Cuetec doesn't perform as well as the likes of a Predator or a Meucci, it still comes close to it. What's more, it's even priced significantly lower. It feels easy to grip and the feel of the shot has great feedback.
While it's not on the recommendations of many people, Cuetec Cues has a place in other pool players as well. Some pool players may even find it better to use than other pool cue brands.
If you want to test out premium pool cues and you don't want to spend too much, Cuetec Cues offers you that experience.
Durability
Thanks to their coating technology, Cuetec Cues produce some of the best durable pool cue sticks in the market. Some Cuetec pool cues can last for many years of use. The maple ones have the best balance of performance and durability.
While fiberglass offers a low-cost and more durable alternative, it really doesn't translate to performance. Carbon fiber and graphite, however, have their own quirks and are decently durable.
Innovation
Cuetec is known for being the leader in innovation so it's no surprise that it's one of their positive features. Most notably the Power-Bonded layers of fiberglass or graphite on their Canadian maple wood core.
They also incorporated the interchangeable weight system. It allows pool players to adjust the weight if they want a lighter or heavier pool cue.
It's useful for both beginners and experienced pool players. They also have Cuetec Smart Extension that enables you to adjust the length of the cue.
If you want a pool cue that doesn't generally follow the classic pool cue design, you might want to check on Cuetec Cues. They love to experiment with their products and some are a hit or miss.
Cuetec Gen-Tek Series
While the Cuetec R360 is a popular one, we technically don't consider it the best in their lineup. We found the Cuetec Gen-Tek series to be better to be in our Cuetec Cues review. The Gen-Tek series uses quality materials along with Cuetec innovations for an excellent cue stick. 
Ferrule
The ferrule uses high-quality ABS material. It helps distribute the energy from hitting the cue ball evenly to the stick. It controls vibration and cue ball deflection.
Shaft
Transparent fiberglass clad over North American Maple protects it from warping. It's also highly resistant to dents and scratches. Other features in the shaft include:
Super Slim Taper (S.S.T) – 15 ½" Pro Taper to prevent the shaft from climbing up the bridge. It also allows you to reach longer shots.
Tiger Everest 10 Layered Laminated Pigskin Tip helps with shoot feedback and feel
Polycarbonate ferrule for improved durability.
Exclusive Tru-Glide finish keeps the shaft smooth and comfortable to stroke
Butt
Uses polished stainless steel joint with matching butt cap. It also has a solid rubber bumper for extra protection.
Grip
Cushioned PU sports grip. Although an Irish Linen wrap would be nice to have also.
Weight
Cuetec's Acueweight system enables you to adjust the weight and balance easily. It has ½ or 1-ounce increments so you can have more weight options.
Cuetek Cynergy CT-15K Carbon Shaft
While not a pool cue, in general, this product is hard not to include in a Cuetec Cues review. The Cuetek Cynergy CT-15K Carbon Shaft offers a different approach to making the shaft of a pool cue. 
By far, this shaft offers the best combination of performance and shot feel. It is piled alternately with carbon fiber to reinforce the straightness of the shaft while also adding durability. Its features include:
A polyurethane foam inside the shaft reduces the feedback sound significantly.
The hollowed-out section below the ferrule minimizes cue ball deflection
12.5 mm Tiger Sniper tip that can help you apply English to your cue ball and a long-lasting tip
Has multiple pin options so you can use it with other pool cue brands like Meucci or Joss
This shaft is easily one of the best products they made. What we like about it is that you can use this shaft outside of a Cuetek product. Therefore, you can combine the best of both worlds on your cue stick.
Conclusion
While Cuetec has received a reputation for making unusable fiberglass pool cues, they also make some of the best pool products out there. Our cuetec cues review has shown the excellent quality they offer.
If you just ignore their failed innovations and focus on their excellent innovations, Cuetec Cues offer some of the best pool products you can use.