As an Amazon Associate we earn from qualifying purchases.
Given that you have invested heavily in getting a good cue stick, it only makes sense that you take good care of it. One way to do that is to get the best pool cue cases you can.
While some pool cues come with their own cases, most don't and you will have to buy them separately. This guide will help you get a cue case that is stylish, versatile, and convenient.
Our Top Pool Cue Cases Reviews
If this is your first time buying a pool cue case and you are not sure what to look for, the following recommendations should set you on the right path.
Brand
Casemaster Q-Vault Pool Cue Case
Iszy Billiards 2×2 Hard Pool Cue Carrying Case
Casemaster Billiard Cue Case
Product
Pockets
Two large storage pockets
One small pocket and one large pocket
Two large storage pockets
Brand
Casemaster Q-Vault Pool Cue Case
Product
Pockets
Two large storage pockets
Brand
Iszy Billiards 2×2 Hard Pool Cue Carrying Case
Product
Pockets
One small pocket and one large pocket
Brand
Casemaster Billiard Cue Case
Product
Pockets
Two large storage pockets
Casemaster Q-Vault Pool Cue Case
The Casemaster Q-Vault Pool Cue Case is excellent for couples who like to play billiards because it can carry two butts and two shafts comfortably. It also contains a large removable pouch where you can store accessories like your chalk, tips, keys, or phone when you're busy running the table.
Moreover, its classy exterior shows other players you're a serious shark and the top-grade leatherette covering provides extra protection to the cues. The case square shape rather than the usual oval or circular shape is also sure to turn heads.
The padded interior featuring a soft cloth lining will also keep the cues intact, therefore, don't be afraid of dropping your cues after a couple of beers, even if you might get some blushes around the table. In essence, there's no chance of impact or environmental damage to your cues due to the quality exterior. This well-crafted case will provide your pool cue sticks with a safe zone inside.
Finally, this pool cue case also has adjustable straps and a handy carrying handle, making it easy for anyone to transfer it comfortably. That way, you can keep your cues in a perfectly dry condition wherever you go, while safeguarding them from warping.
Pros
Effortlessly portability of the case
Provides ample storage for holding a multitude of accessories
Sleek design and quality construction
Material highly resistant to bumps scratches and repels the elements
Soft line interior cushions cues against impact
Holds two butts and two shafts
Cons
Has a pungent leathery smell, when new
Incompatible with few joint protectors
Casemaster by GLD Products Q-Vault Classic...
Constructed with durable leatherette exterior to protect from environmental damage.
Soft lined interior cushions cues against impact.
Two large storage pockets hold a multitude of accessories for a night shooting pool.
Iszy Billiards 2×2 Hard Pool Cue Carrying Case
The Iszy Billiard Hard Pool cue case is a reliable way to carry your cues to and from the pool hole. It's an excellent affordable option that easily holds two standard cues. Your friends will be astonished once you tell them the price you bought it for since we've seen lower-quality options for twice the price.
This case is quite sturdy and there's practically nothing you can complain about it. The vibrant color options ensure that this case also stands out from other options in the pub, so there's little chance of confusion when it's time to leave. The complete divider runs along with the padded inserts for enhanced protection, you can even put just a single butt or cue as long as you need, without worry.
On top of ensuring shafts of up to 30 inches long are secure, this Iszy case also has a substantially sized pocket for storing your accessories. The whole unit is compact and the vinyl covering ensures that.
This is a great case for those who want to store their cues and give them the protection they need. However, try not to travel with it as much because the overall extra weight caused by the materials used will tire your arm after a while.
Pros
Contains convenient large sized pockets
Adjustable straps for easy portability
Proper vinyl covering for durability
Enhanced protection to your cues
5 color combinations available
Cons
Not ideal for regular travelers
Iszy Billiards 2x2 Hard Pool Cue Stick Carrying...
STORAGE - At 32" long, our pool stick case offers plenty of room to house 2 butts and 2 shafts....
EASY TO CARRY - With this cue stick case, bringing your billiard balls and sticks to the pool table...
STRONG & STURDY - The search for a durable pool cue stick bag ends here. Our billiard cue cases are...
Casemaster Billiard Cue Case
You'll glow with delight as the Casemaster Billiard Cue Case gets to your doorstep because it's wrapped up like treasure. Now, you'll even smile more as you open it up and see the vividly colored soft lined interior.
The classic hinged design of this case gives it a gorgeous aesthetic as well as the hard leatherette textured covering. This cue case is probably one of the sleekest ones we've seen when it comes to cues storage solutions.
Despite its now unorthodox design, this pool cue case guarantees to hold your cue stick in place securely. You can travel as much as you like with confidence.
Even the manufacturer provides a 90-day warranty for the case- which is a rarity. This simple fact just exudes confidence in the product.
This reliable case is just right if you are one to look forward to constantly traveling because it won't weigh you down. Be proud of it as you get compliments from other players that will almost certainly recognize the case's quality.
The high-quality leatherette material and interior cushions ensure your cue stick never gets dinged up. Also, as it's shipped, the case will come just as showcased, because of its sturdiness and illustrious packaging. If you've seen incidents of spoiled cases when shipping, this won't happen with this case.
Pros
90-day warranty
Sturdy packaging when shipped.
Stylish design
Light in hands-great for traveling
Cons
You can only carry the case with a handle
No interior divider-cannot carry a butt or shaft on their own
Casemaster by GLD Products Q-Vault Classic...
Constructed with durable leatherette exterior to protect from environmental damage.
Soft lined interior cushions cues against impact.
Two large storage pockets hold a multitude of accessories for a night shooting pool.
GSE Games & Sports Expert Billiard Cue Case
This GSE Games & Sports Expert Billiard Cue Case is a great option if want to save more. Despite its price, your cue will be safe and secure inside. The hard exterior featuring vinyl covering protects the single butt and shaft from bumps and scratches. 
The case features an adjustable strap for easy carrying and the overall material does not bog you down. This less than average weight can be attributed to the case not being a full tube design, even though it almost gets there with its soft-lined interior cushions ensuring the butt and shaft are stuck in place.
This cue case also features an easy-to-slide zipper pocket for storing your accessories. The zip on top also lets you access your cues rather fast. The shoulder strap is durable enough to sling it over your shoulder easy as you like. The stitching holds up very well and the zippers work great.
This case comes highly recommended because of its low price, and undeniable quality. If you like to travel and have started playing, then this case will ease you into the game, as you upgrade to other options.
Pros
Soft lined interior padding
Can carry a butt or shaft on its own
Comfortable carrying strap
Handy side zipper compartment for accessories
Excellent construction for the price and quality
Cons
Some complaint about the strap length
Not the most secure zipper design
GSE 2x2 Deluxe Hard Billiard Pool Cue Stick...
CAPACITY: The hard pool stick case has a leatherette covering and holds 2 butts and 2 shafts. Fits...
DIMENSION: The billiard cue cases dimensions are 33" in length x 4.33"W x 2.56"H; small pocket...
DESIGN: Hard exterior protects pool cue from bumps and scratches, and it has an adjustable shoulder...
CUESOUL Soocoo Series 2×4/2×2 Hard Pool Cue Case
This CUESOUL Soocoo Series 2×2 Hard Pool Cue Case offers you a convenient and safe place to store up to two cue sticks. Its design also makes it easy to travel with, and when everything is considered, the price looks like a steal. Storage tubes running all through the length of the case ensure any of the two butts or two shafts are securely in place.
This case comes in up to 8 color options, so you'll definitely get what suits your vibe. The adjustable shoulder strap and handle are padded, meaning they are comfortable to carry. Two pockets flanking the sides lets you store your accessories safely and neatly.
The outer design of this case makes it stand out as it consists of textured PU leather material that looks original. The bold design further accentuates this aura. All you need to clean the case is to wipe the scratch and scuff-resistant material.
The exterior is hard and the fully lined interior gives your cue stick the protection it needs in case it drops. You'll hardly have any incidences with your sticks for many years to come as they sit snugly inside the case.
Pros
2 spacious accessory pouches
Padded hand and shoulder strap for friendly movement
Holds cues tightly in place
Excellent overall quality
Great design for handling
Cons
Needs lots of care when fully loaded
The removable pockets can get lost easily
Features to Look for in the Best Pool Cue Cases
With so many pool cue case options these days, it is understandably difficult to know where to begin when looking for one. Below are some of the most important factors to consider when getting a new pool cue case.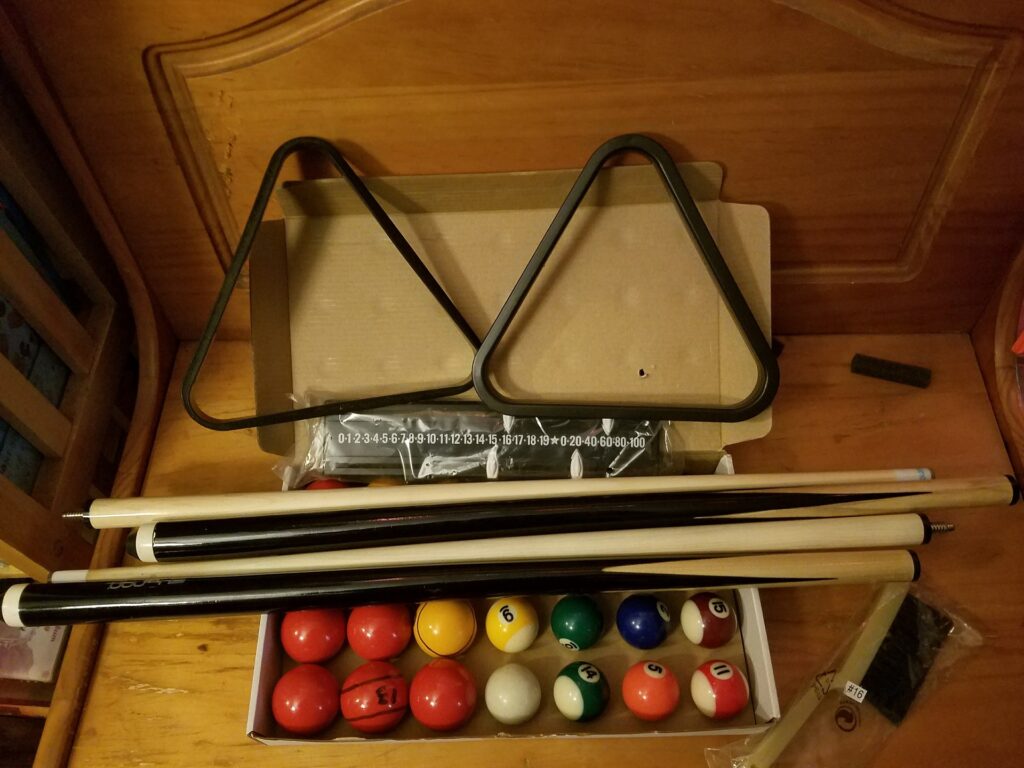 Number of Cues
As a beginner, you'll probably only need a 1×1 case or an 11. This means a case that can carry one butt (the handle) and one shaft (the skinnier end) which combine to make the whole cue. As you progress in your game, you may want to carry a break or jump cue, and a high-performance shaft.
If you have a separate break cue, you may need at least a 2×2 case. Still, there are different combinations you could go with. Consider the fact that the more cues a case can carry, the heavier it will be. So, consider that fact if you'll be carrying more cues. A fully loaded case can get up to 15 pounds, which is a lot to carry especially if you have to walk long distances.
Cases with a larger configuration such as 3×6 and 4×8 ensure a professional is well prepared with their jump cue, breaker, and extra shafts. Nevertheless, you might find players in the top echelon breaking with their main cue, and they can afford to do that because they are sponsored by the cue makers. As a result, a brand-new cue is always on the ready when needed.
Type of Case: Hard or Soft?
Each option has its pros and cons. However, you can see that all the options in this list are hard cases because they offer more benefits.
If you use your cues frequently, traveling with them to local tournaments or at your pool buddy's house, then a hard case is preferable. Even though they are heavier than soft cases, you can count on them to keep your cues safe.
Additionally, you can use a hard case to hold your cues since they can stand safely against a wall. You won't have to worry about the cue sliding down the wall and crashing when inside your case. On the other hand, soft cases are great if weight could be more of a factor: like when traveling on a plane with your cues. Fewer pounds and volume used can mean packing in an extra pair of shoes in your bag.
Soft cases are flexible because they typically consist of nylon, leather, or vinyl. As a result, they may not keep your cues safe from bending or warping anywhere near as well as hard cases would.
Consider pool cues and cases aren't allowed as carry-on items on almost all commercial flights. They must be checked in as luggage prior to boarding your flight. You could bubble wrap your cues in an enclosed box or in amongst your clothing, which you will check through as luggage. The sealed boxes are not required to be opened normally since they are screened before being boarded on the plane.
Accessories
Choose a case that's sufficient for your storage needs. Most pool sharks tend to carry chalk and a few tip tools. Others like their cue case to have more room to carry their cameras, wallets, and keys to keep their pockets empty while traveling to tournaments.
Most cases come with a large and small pouch. Always carry the accessories you need because you might need them to perform to your best. It's better to have zipped pockets than alternatives like Velcro straps or lock snaps since these last longer.
Design
There's so much variety in pool cue case designs nowadays. Many consist of leather which looks great and is durable yet tend to scratch if not well protected. The best material for most hard cases is leatherette because it scratches much less easily and it's eco-friendly.
Other alternatives such as vinyl, are cheaper and lighter compared to leather, yet not as tough. Try and get a good balance between function and fashion when choosing the right case for you.
Some modern cases also have springs to grant you easy access to your cues, instead of having to flip the case upside down. Just make sure the length of your cue matches the recommended height for such types of bags. Make sure to measure your cue, even though most are a standard 58" long when assembled.
Ladies also have vibrant colors and handbag like textures for their case options. They look really nice, classy, and not overly chic. If you were to jump on the other side of the aisle such as golf bags, you would see a huge price difference.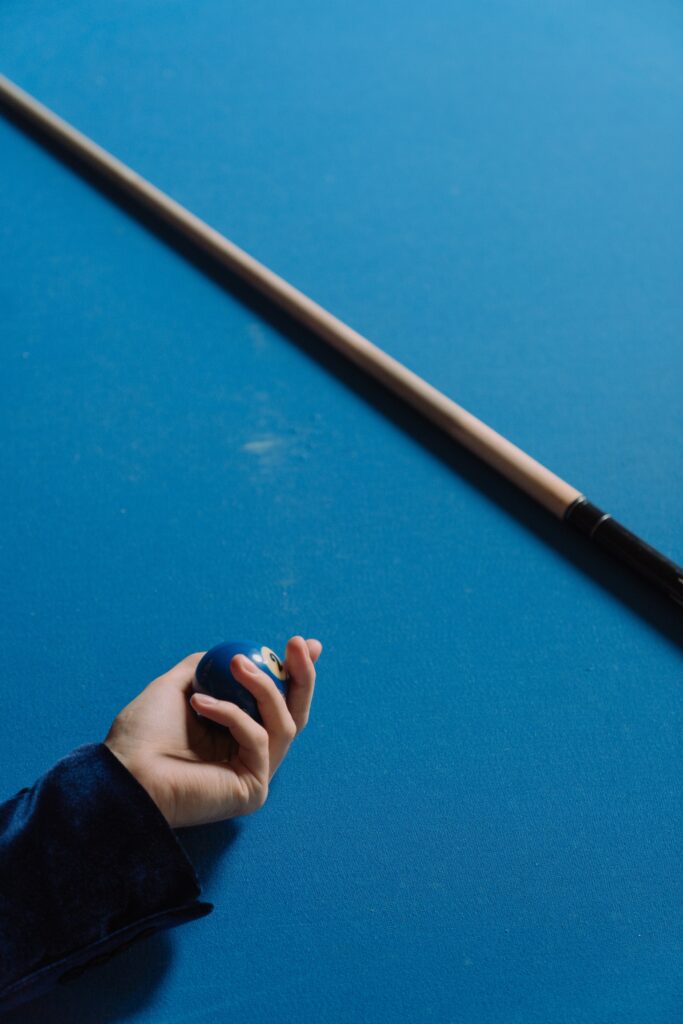 Protection
If the divider runs the whole length, then your cue is certainly in good hands. Yet, if the dividers only feature in the top and bottom parts, then your cue isn't sufficiently protected according to today's standards. Most case dividers are lined with silk or other moisture-wicking material.
A good practice is to use joint protectors when storing your cues.
This additional device leads to more length required. So, ensure the case you choose can fit adequately. You don't want your cue to play while inside or not fit at all. Many cue cases don't even deserve to be called that. So, be careful not to be duped with cheap imports.
Budget
Materials used, number of pockets, straps, handles, quality of craftsmanship, and other factors determine the price of the cue case. The biggest factor determining the price is the materials used, so you'll find cue cases of the same materials falling near the same ballpark.
The quality of materials used has a direct correlation to the case's durability, so the price evens out over time. So, pick a cheap case if you have none at all, but know that you might have to replace it sooner to protect your pricy cues.
You can express yourself in the case of your choosing. There's no shortage of ways to decorate a cue case, from special stitching, patches, to autographs of pro players. So, you can make a case feel perfect for you and your style over time.
What Makes A Good Cue Case?
Don't wait until your expensive cue breaks to get a quality case. Your cues should be protected, shouldn't move, touch, or bank against each other even when you shake the case. Even when turning over the case, the cues shouldn't fall out willy-nilly to the floor.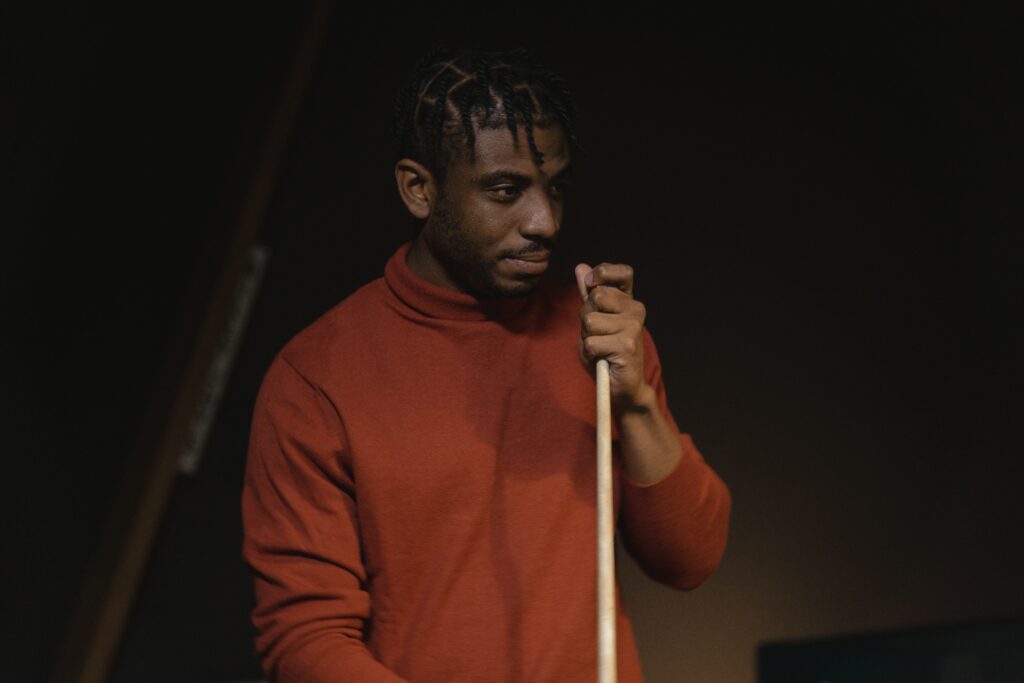 The butts and shafts, even those with rubber grips, should be easily accessible as seen with spring effects in some hard cases featured in this list.
While doing your search, you might get a case that's quite expensive but the cues rattle inside them and fall out without asking. Therefore, consider functionality first and aesthetics later when looking for a quality case.
Inside the case should be sufficient padding splitting each section well. Also, the case shouldn't be too heavy that you get tired of carrying it. The strap should be comfortable and ergonomic as you're walking with the case.
Some cue cases quality simply show, from how the seams are placed and level of reinforcements at stress points. Such details are often overlooked by counterfeiters that sell the subpar case at almost the same price as the quality option. So be on the lookout for counterfeits when getting a case from lesser-known brands.
Why Do You Need A Cue Case?
Cues can last for decades, or even pass on to the next generation. Keeping your cue in tip-top condition is surprisingly easy when you have a quality case to shelter it. Without it, your cue will have a significantly shortened lifespan.
Even the cheapest case is better than having none at all. When you buy a quality cue, it's worth spending a little more to give this investment the protection it deserves.
Also, some pride comes to a player when they take care of their priced asset which is the cue. You won't look like an ordinary player as you unlock your case, lined with velvet or fur.
Take your cue, screw-in what needs to, take a piece of cloth from the case's pocket, and wipe down your cue. Then roll the cue stick delicately across the table making sure it's straight, earning the respect of your fellow competitors even without hitting the pool ball first.
Conclusion
A wide variety of pool cue cases are available, with each manufacturer telling you theirs is the best. Hopefully, this review narrows your options since you won't have to go through the process of trial and error like many other beginner players have.