As an Amazon Associate we earn from qualifying purchases.
If you are looking for a new shaft to ace that billiard game, you have landed on the right page. We are going to walk you through the pros and cons of the Predator Revo Shaft, and the features and benefits that make this shaft stand out from the others.
Predator Revo Shaft Review
The Predator Revo Shaft is a revolutionary shaft created for intermediate and advanced players. This shaft is carefully crafted with smooth carbon fibers making it frictionless so that you can aim better. Aside from being smooth, this shaft is also sturdy and durable. Unlike wooden shafts, it is not susceptible to warpage.
This Predator Revo Shaft review will show you both sides of the coin. Like any other shafts in the market, it has its own sweet and sour aspects, and we are not going to cover that so you can choose wisely. To start off, here are some of the pros and cons of the Predator Revo Shaft.
Pros
The manufacturer offers a lifetime warranty against warpage
This shaft is known to have high accuracy, with low deflection, at high or low speed
Since it is made with unidirectional carbon fibers, it comes with an amazingly straight shaft that allows you to aim precisely
It achieved a matte black finish giving it an edge among other cues
When advanced players use this shaft, they will experience an upgrade and playing improvements
Cons
Finding a butt that fits well with the shaft can be stressful
They offer a customized butt end, but it can be expensive
The light reflecting on the shaft can be distracting, but you just need to get used to it
It's not highly recommended to change the soft tip by yourself because you can do some damage
Predator Revo Shaft Features and Benefits
The Predator Revo Shaft has lots of features that you will love and enjoy while playing billiards. Although, when it comes to limits, it is highly suggested that intermediate and pro players are the ones to use this shaft. It requires practice and getting used to, even if you are an advanced player.
Before getting swept by the elegance and accuracy of this shaft, let's talk about some other features that you need to consider before buying the Predator Revo Shaft. We review its advantages and disadvantages when it comes to the user's ability and shaft needs.
Shaft
Since you are here looking for a shaft, let's start with the material used in the Predator Revo Shaft. It is made from carbon fiber composite making it looking smooth and frictionless, though it has some circular grooves on its body. The spaces are filled with foam to give it a solid feel and look. This shaft is quite expensive though, yet offers stability and great performance.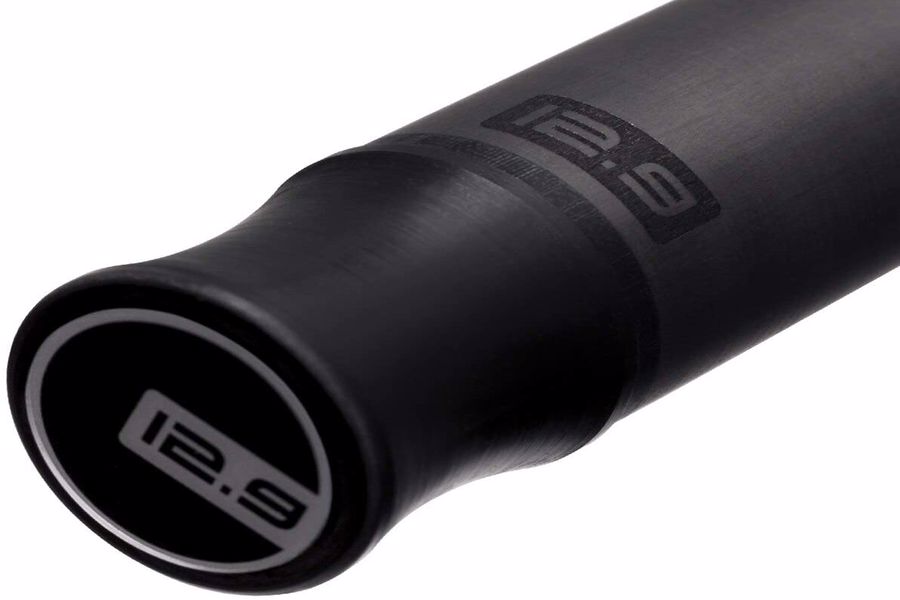 The Predator Revo Shaft is considered to be 5 to 10% more accurate than the third generation shafts of Predator.
There are two Predator Revo Shaft that you can choose from – the 12.4 and 12.9 which have the same length of 29 inches. Both of these two are made for intermediate and advanced players, so if you're a beginner or going intermediate player, you may want to look for another shaft with a thicker tip diameter.
The 12.4 Shaft
The 12.4 shaft gives more precision because of its smaller cue tip diameter. With its smaller tip diameter, you'll be more able to see where to hit the cue ball and create an outstanding spin. Its front end has a low mass as well, preventing the cue ball from squirting or jerking.
The 12.9 Shaft
The 12.9 shaft has a larger cue tip than that of the 12.4 shafts. This larger cue tip allows for easier shots, still with high precision. Similar to the 12.4 shafts, it has a low forepart mass. It also has very little chance of deflection because it is so stiff and straight.
The 12.9 shafts are considered easier to use since it has greater tip area, which requires less shot precision compared to the 12.4 shafts. However, these two shafts may be no good to you if you are not used to slim tips.
Taper
The 12.4 shafts have a low rise pro taper with an 8% rise, while the 12.9 shaft has a 5% low rise. The taper and diameter of both 12.4 and 12.9 should not be altered. If there are any changes done, the unidirectional carbon fibers may get damaged and the shaft's performance will not be at its best.
Low rise taper is usually preferred by professionals since it doesn't interfere with their stroke. It allows less effort to be done, therefore, there will be less deflection as well. It also remains still at the bridge of your hand.
Tip
The Predator Revo Shaft comes with its very own standard soft victory tip at the end of the shaft. The soft tip allows the players to have a greater amount of energy transfer between all the parts of the cue stick. It has an amazing structure that panels the power from the end to the soft tip, and to the cue ball for a smoother, yet powerful shot.
Predator Revo Shafts provides more spin and less deflection, with less force, yet with more consistency. The tip of the Revo Shaft can be changed by an authorized person or Predator Repair Center only to avoid damage and maintain the performance of the shaft.
Joint
There are two kinds of joints that can connect the Revo Shaft to the butt end – the Uni-loc Quick Release and Uni-loc Radial joints. The 12.4 and 12.9 shafts have both of these joints which make it easier to connect with other brands of the butt end.
The uni-loc is easier to connect and remove. However, it is not as stable as the radial joint. The radial joint offers a more secure connection between the Revo shaft and the butt. You will hear a reduced clicking sound after the connection. If you prefer a faster connection and fast release, uni-loc may be better for you.
Ferrule
The Predator Revo shaft has no ferrule, a thin copper plate found near the tip to connect it to the shaft's body. The Revo shaft is stiff and strong enough and there's no need to add more weight to it. If it has a ferrule, the accuracy of the shaft may be decreased.
On the other hand, if you are used to having a ferrule at the end of your shaft to aim easily, it may be harder for you to use this one. The shine of the ferrule is used by some players to aim precisely at the cue ball. Opt for a cue stick that has a ferrule.
Conclusion
In the end, it is your ability and comfort in using the shaft that will determine whether it is the perfect match for you. Take those features and benefits into consideration before deciding to buy one. This shaft will only be worth every dollar if you know its pros and cons, and if it suits your needs as a player.
Though Predator Revo shafts are known to be stiff and durable, it is still breakable.