As an Amazon Associate we earn from qualifying purchases.
Knowing how to identify McDermott pool cues is helpful if you are planning to buy one or repair/replace an old pool cue that you think is a McDermott. McDermott's are one of the best pool cues you can get and it's no surprise you want one or to restore an old one.
How to Identify a McDermott Pool Cue
There are various ways you can identify a McDermott Pool Cue. However, that is only for some models. For example, McDermott sneaky pete pool cues are hard to identify because of the nature of sneaky pete cues.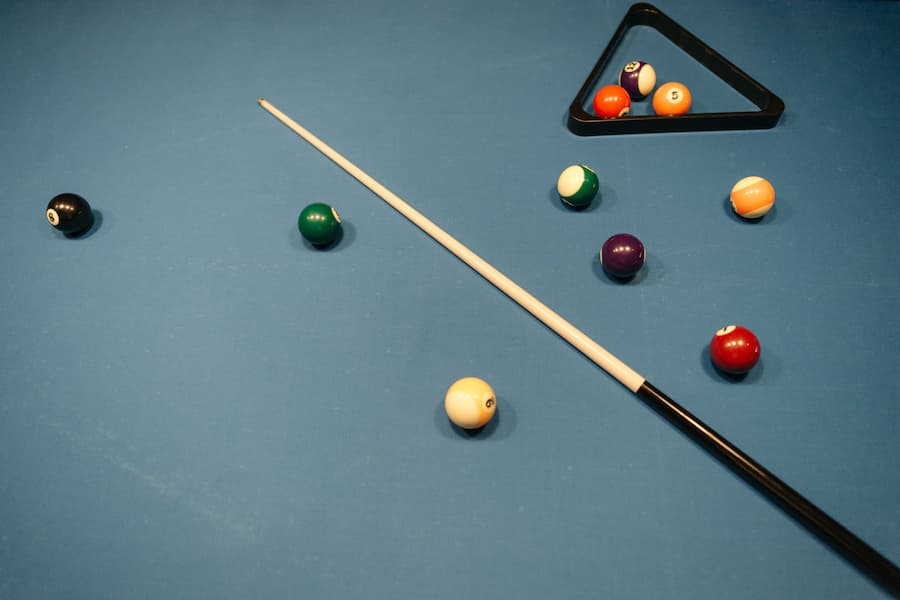 However, with some thorough inspection, you might be able to identify one. Here are some of the ways you can identify McDermott pool cues.
Inspect the Pool Cue's Butt
In most cases, the markings, stamps, or logo of McDermott is found at the butt of the pool cue. If the pool cue is modified, then you might not see one so make sure to ask if it's modified or not.
You can often find McDermott's signature or logo on the butt of the pool cue. However, if your pool cue was custom-made then you might not see some markings on the butt. So you might want to try another method.
Inspect the Pool Cue's Joint
If you have a two-piece pool cue, it usually has markings embedded on it in the joints to identify the maker of the pool cue. This is usually done since pool manufacturers often offer upgraded parts and joints.
Check the joints for any signature or logo of McDermott. You can unwind the pool cue from the shaft and check the insides for any indications.
Inspecting the joint might also tell you how old the pool cue is. Bigger and fatter joints were popular in the old, first-generation cues. Nowadays, pool cue joints are made sleeker.
Quality of Artwork and Inlays
McDermott's pool cues don't usually have fancy artwork. Although some do. However, it usually is minimal. McDermott pool cues also are not uniform in color.
The butt, grip, shaft, and tip are usually different in color. The handle area is usually colored dark. The shaft on the other hand uses light colors like light brown and dirty white.
You can find other brands following this trend. McDermott stands out with their markings near the butt and tip of the pool cue which is often adorned with some artwork.
Have a Woodworking Shop Check It
A woodworking shop can help you identify what type of wood is used on the pool cue. McDermott only uses maple for all their pool cues. Therefore, if it's not maple, then it's highly likely not a McDermott pool cue.
Most known brands also use maple so it might be best to also do other methods for identifying your pool cue. However, it's also good to make sure that the pool cue is made out of maple since maple is considered the best material for pool cue.
Ask Your Local Experts
There's bound to be a local pool community around your area. If you're not active in it yet, then maybe it's your time to join and engage in your local pool community. There might be some experienced players there who can help you identify a pool cue.
Engaging in your local pool community also allows you to build connections. Some people out there might be able to recommend a shop that sells McDermott pool cues or someone who knows a lot about making pool cues.
Check the McDermott Website
McDermott keeps a list of retired and current models of their pool cue. Although the list does not include every retired cue model. The number of pool cue models is still high and will surely help you identify a Mcdermott pool cue.
You can check it out on Mcdermott's website. You can even send them an email to help you with identifying your pool cue. Here are some pool cue categories that their website has:
Limited Edition Pool Cues from 1998 to Present
MR A Series Pool Cues from 1975 to 1976
B Series Pool Cues from 1976 to 1979
C Series Pool Cues from 1980 to 1984
D Series Pool Cues from 1984 to 1990
Wildlife Series Pool Cues from 1987 to 1988
Licensed Cues (Harley Davidson, Jack Daniels, Corvette) from 1988 to 2007
E Series Pool Cues from 1990 to 1999
TC Series Pool Cues from 1993 to 1996
Legends Series Pool Cues from 1993 to 1994
RS Series Pool Cues 1996 to 1998
M Series Pool Cues from 1997 to Present
G Series Pool Cues from 2010 to Present
Private Label Pool Cues
What's great about the website is that it provides a photo with all the image details and some information. It shows the model name, date released, date stopped production, and how much it costs. Pretty helpful information to help you not get scammed.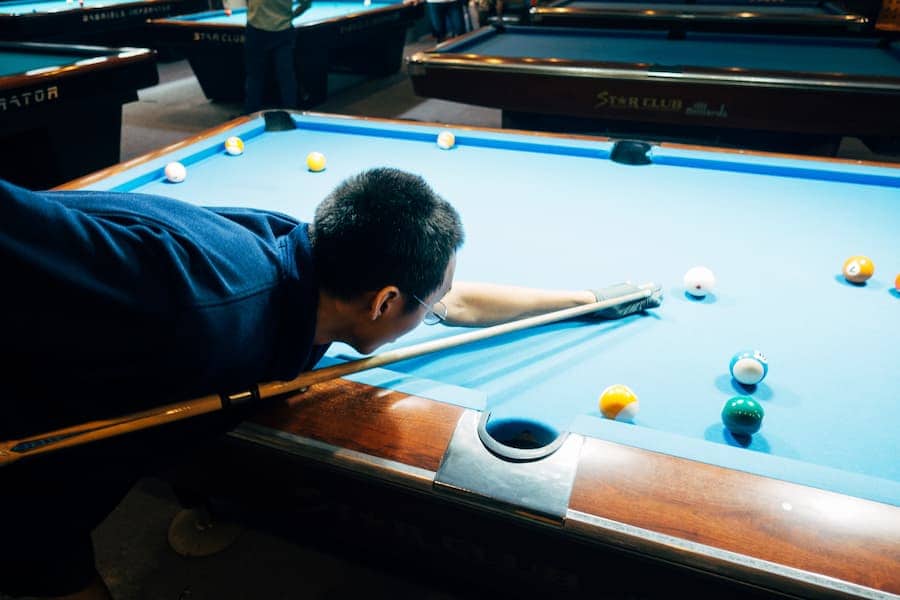 How Long Has McDermott Been in the Industry?
McDermott has been making pool cues since 1975. It was started by Jim McDermott and Rollie Welch in Milwaukee, Wisconsin. McDermott stayed true to its quality until the present day.
Despite ownership change, the quality and tradition of McDermott is still preserved and why it's still a popular pool cue brand today. McDermott pool cues are also American-made to this day.
What Popular McDermott Cues Are Used Nowadays?
There are a lot of McDermott cues today that are still competitive and popular in tournaments and games. Here are some of them:
H-series
Select series
G-series
Intimidator i-Shafts
G-Core Shaft
Traditional All Maple Shaft
McDermott also produces a limited edition pool cue every year that they call "Cue of the Year". It is usually made with rare materials and exotic wood from unique places in the world.
What is Unique About McDermott Pool Cues?
McDermott pool cues generally have a unique feature that is only exclusive to the brand. It's the signature weight bolt system that allows you to adjust the weight of the cue. This is common in most first-generation Mcdermott cues.
Conclusion
Identifying a McDermott pool cue is pretty easy as long as you are familiar with the McDermott brand. You can simply visit their website and they can assist you in identifying if you have a McDermott or not.