As an Amazon Associate we earn from qualifying purchases.
Have you got your new pool table? Or, are you seeking to revive your old one? If yes, then the next thing you need to keep in mind is to get an ideal table cloth.
The fabric of the felt you pick for your pool table will directly impact how the game commences and follows. The balls roll over the table with maximum contact, so picking the right cloth should be your focus.
Simonis 760 vs 860: Which Is the Best Pool Table Cloth?
When choosing the fabric for your pool table, you should consider flatness as the prime factor. However, you do not want to compromise on the speed of the ball, as the game demands more of it.
Therefore, keeping in mind one of the many such factors, Simonis is the ideal brand for your consideration. Currently, the best variants of the brand are Simonis 760 and Simonis 860.
It would be best if you had a practical consideration of both the products to decide better which is perfect for your table. Therefore, this comparison between Simonis 760 vs 860 is what you need for the said purpose.
Simonis 760 Specifications
Simonis 760 is one of the best grade table cloths for high traffic pool games. This table cloth comprises 70% wool and 30% nylon. Therefore, it comparatively gives faster moves than that of Simonis 860, roughly by 10%.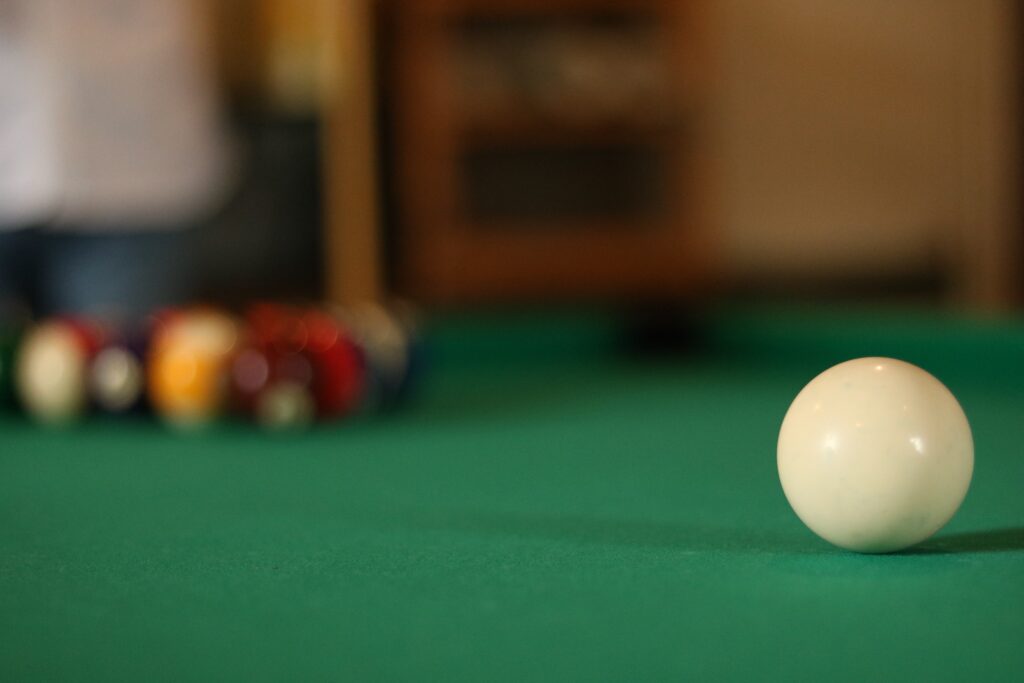 In some of the big pool tournaments, Simonis 760 is mostly used for better competitive play. Therefore, it is an ideal pick for some specific pool games that include straight pool, one pocket, bank pool, 8-ball, and 9-ball pool.
The best thing about Simonis 760 is that the speed & accuracy maintains over time, as it ages with gameplays. Moreover, it doesn't affect the ball rolling over the table with its aging.
Simonis table cloths are seamless when paired with Aramith pool balls. Aramith pool balls are made up of phenolic resin, which is highly heat resistant.
Moreover, Simonis 760 is available in 15 color options for the players to make their pool tables aesthetic and admirable. Just like all other Simonis pool felts, these are long-lasting and resistant to frequent wear and tear and don't require much cleaning or maintenance.
Simonis 860 Specifications
Simonis 860 is a professional-grade felt or table cloth that has the title of being the standard grade for a pool table. High-end ball action over the table demands the most ideal fabric, and Simonis 860 is best for the purpose.
The production of Simonis 860 comprises 10% nylon and 90% wool. And this composition intends to give the assurance of longevity. The best part is that the pool lovers have around 27 color options with Simonis 860 to make your pool table aesthetic and appealing.
Furthermore, this pool table cloth supports more control over ball burns on the table than the Simonis 760. For further control of the ball burns, the manufacturers recommend using Aramith pool balls over this felt.
It is because the presence of phenolic resin in those balls prevents friction between the cloth and ball surface, which in turn, will eradicate possibilities of marking and burning.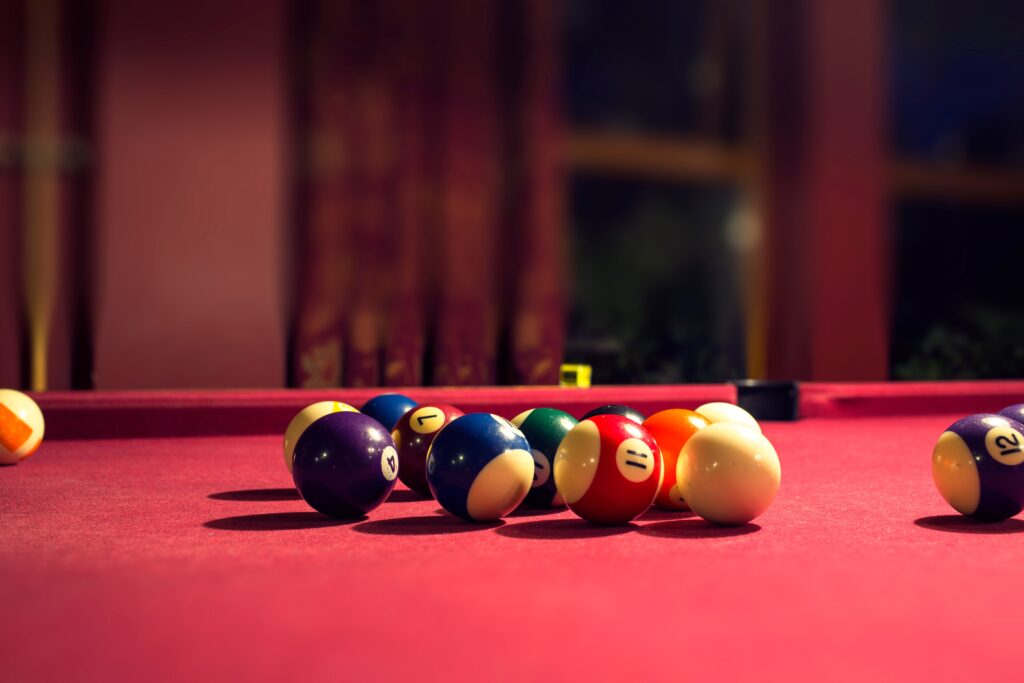 Simonis 760 vs Simonis 860
Similarities
Both of the felts, Simonis 760 and 860, are resistant to stain.
Additionally, both of these tablecloths are worsted felts. It means that they won't pill upon usage. Along with that, both of them do not incorporate napping conditions.
As both of them are of the same brand, quality is the same, which is undeniable. So irrespective of the one you pick, you are buying a good quality tablecloth.
The final similarity is that both of them are super expensive.
Differences
Simonis 760 comprises of 70% wool & 30% nylon, whereas Simonis 860 is 90% wool & 10% nylon.
Simonis 760 offers faster moves than Simonis 860.
Simonis 860 might slow down a bit on aging, whereas Simonis 760 will maintain the balance on speed in the long run too.
Simonis 860 is more of a traditional standard table cloth for pool, whereas Simonis 760 is preferable for professional-grade pool tables.
Simonis 860 is slow but has more control over the balls, in comparison with Simonis 760.
Simonis 860 has more color options compared to 760. In addition, 860 has 27 color options, whereas 76 has only 15.
The weight of Simonis 860 is 23oz, whereas Simonis 760 is 21oz.
Major Distinguishing Factor
The major distinguishing factor is that Simonis 760 is for faster pool games, but the ball burn effect is more in it than Simonis 860. The second major distinguishing factor is that the ball roll is affected over Simonis 860 after a certain time when it gets old, which is not the scenario for Simonis 760.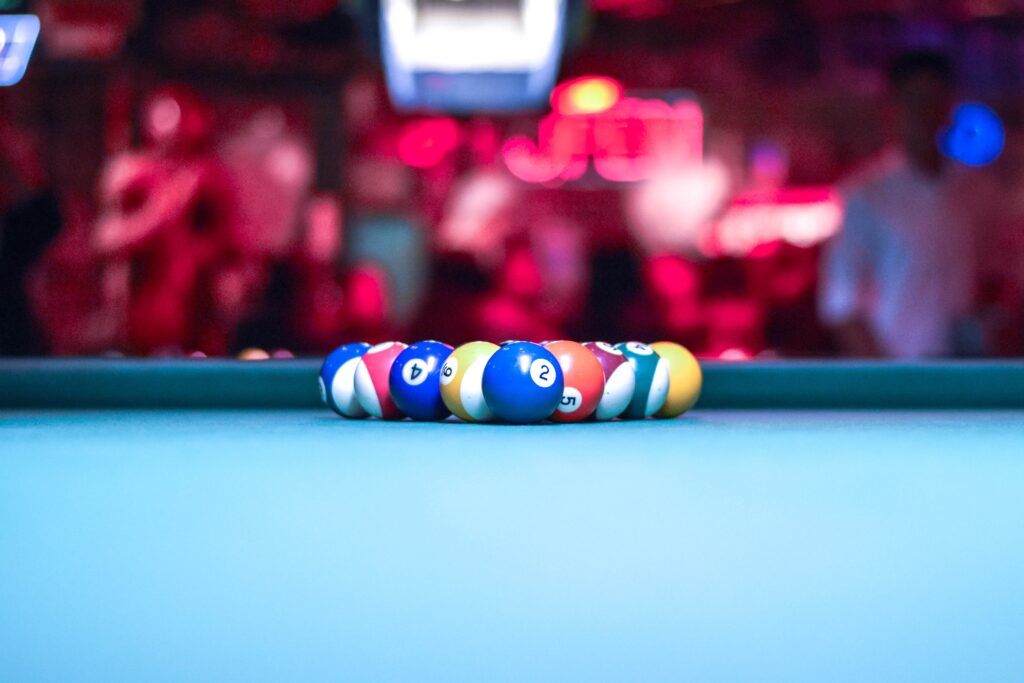 When to Use Simonis 760?
The games like straight pool demand Simonis 760, as it is a cloth that will support strong break-off. Apart from that, if you set up a pool table with a competition point of view, then Simonis 760 is the ideal pick for the purpose.
Straight ball games demand you to shoot the balls with less control and more power, which is why Simonis 760 is designed accordingly.
When to Use Simonis 860?
Simonis 860 is ideal for pool tables that experience less traffic. Additionally, all the games that demand a slower ball roll can use the Simonis 860 as a perfect felt. The control over the ball is good over this felt, and more precision shots are possible with it.
Final Verdict
While the best pool tables are not that hard to choose from, these are a few of the things you need to keep in mind whenever choosing between Simonis 760 and 860.
Both of them are best in terms of quality, should be compatible with any material for a pool table, and have fewer or no cons at all. In addition, you just need to consider the frequency and aim of the pool games over your table.
If it is a competitive game, go for 760, and if you need a slower track for balls to make the game more challenging, go for 860. Both of these felts are rich in quality and longevity but are high in pricing as well. So, choose the best table felt as per your requirement and budget.